Emi Koussi, the roof of the Sahara
A challenging trek to reach the highest peak in the Sahara.
The Tibesti is the Saharan legend: we were the first to explore it and guide groups of passionate travelers. This year we can go back to its southern part, where the roof of the Sahara stands: the immense Emi-Koussi volcano. It's hard to find a trip that can compete with this (must), just to get there and back are trips on their own: Faya, Gouro, the Ounianga lakes, Kora.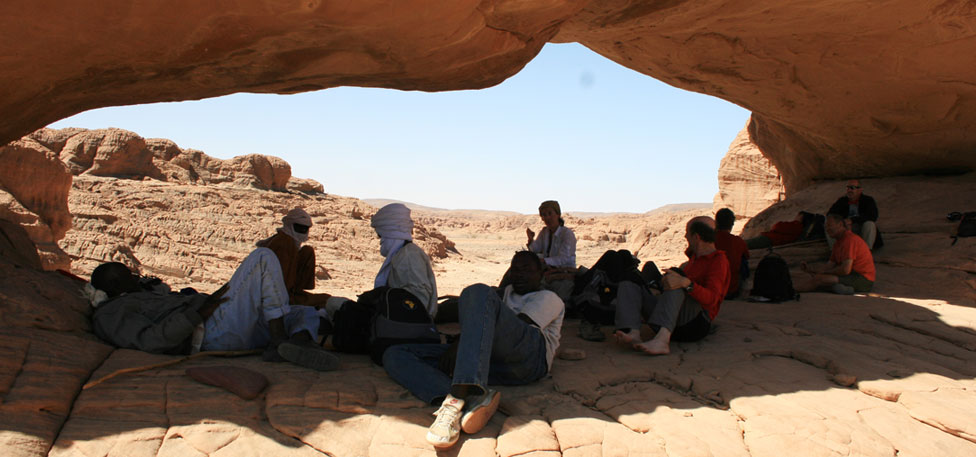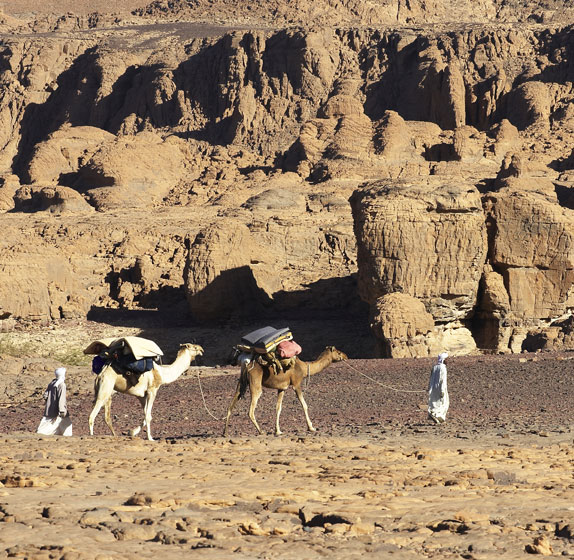 Ten days of trekking starting from Tigui Tardatega, then right up to its top.

The monumental tassili follow each other, magnificent, in the sand up to the foot of the volcano, which offers shading to isolated nomadic encampments and prehistoric sites. Ascending the Emi Koussi, backed by a caravan of camels and the Toubou camel drivers, is unforgettable, with its beautiful canyons and gueltas, small oases, remote villages, the ignimbrite protrusions and exceptional views over the whole of Tibesti. The crossing of the caldera, exploring Erra Kohor, the little trou au Natron, climbing the summit ridge and, finally, the descent through the Yerra gorges, where as a last surprise we find the unexpected and refreshing springs, are the strengths of one of the most beautiful hikes that can be realized in the Sahara.

About 3,800 km circuit on tarred roads and tracks, in raised, open-topped 4x4s with very comfortable seats
Trekking with dromedaries
1 night in hotel, others in 20 tents

Tour leader Spazi d'Avventura

Departure from Milan Air France
Dates on request

Single room supplement:
Paperwork administration + Medical insurance and baggage:€ 80
Optional insurance "globy giallo" for possible cancellation

Internal flights
Visa: € 180
Emi Koussi, the roof of the Sahara